Branding and interior signage
Client: The Elsie Whiteley Innovation Centre
The Elsie Whiteley Innovation Centre (EWIC) is a renovated textile mill situated in Halifax, West Yorkshire - the very heart of the Pennines. The EWIC is home to many small and medium sized businesses - ranging from design and digital agencies through to recruitment, film production, health and local council.
The EWIC is a labyrinth of corridors and staircases and for visitors it can be quite an adventure finding their way around the building. Therefore, as part of the rebrand, I was asked introduce signage that helped visitors find their intended destination within the building once they had signed-in at reception.
The EWIC offers conferencing facilities for it's tenants and outside organisations - this includes fully equipped boardrooms of varying sizes to cater for any event. These event rooms have each been assigned a location name - taken from innovative 'hubs' from around the world. The plan is that each room will develop it's own unique identity - starting with an eye-catching wall mural and bespoke door signage.

The Elsie Whiteley Innovation Centre, Halifax, England. Building photograph taken from www.realla.co.uk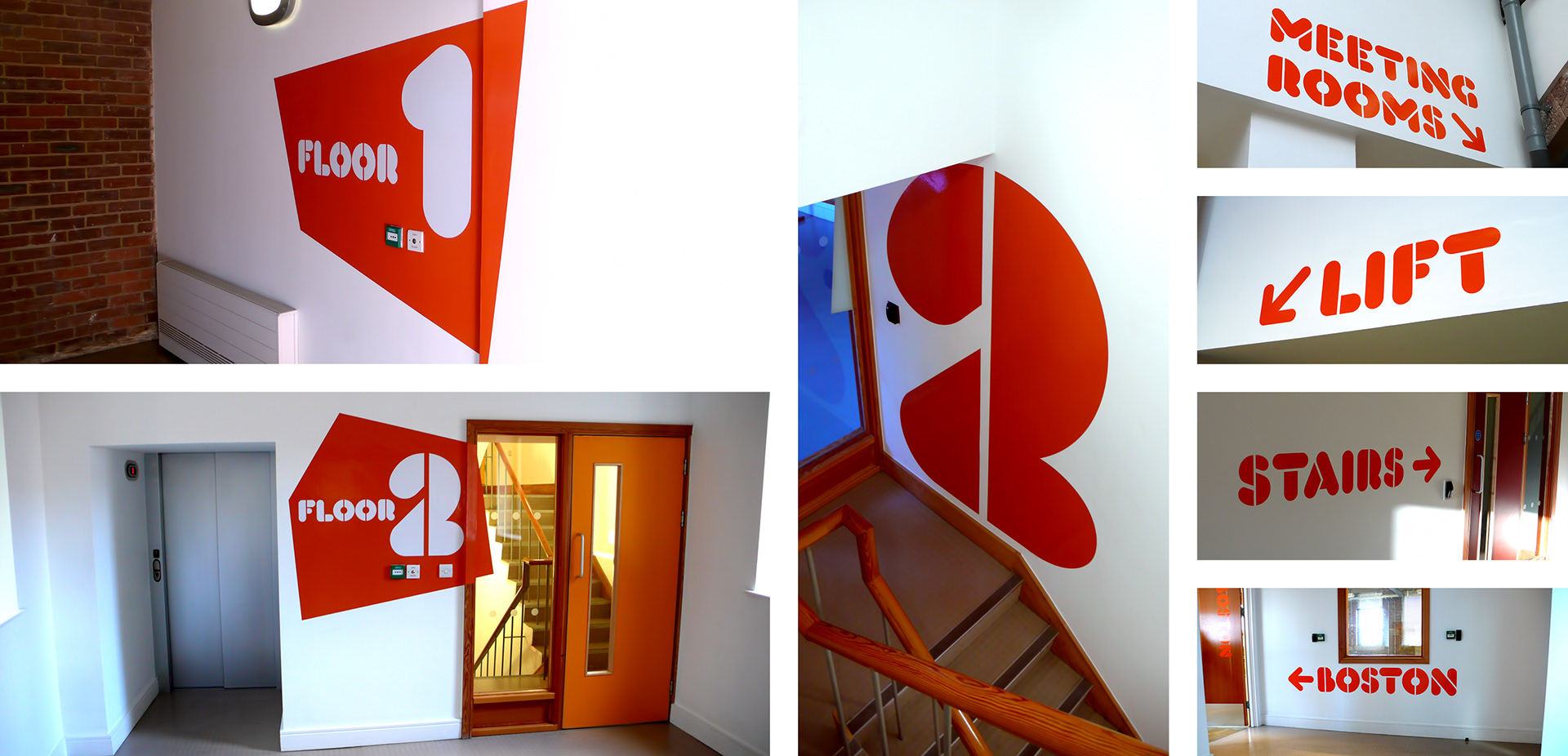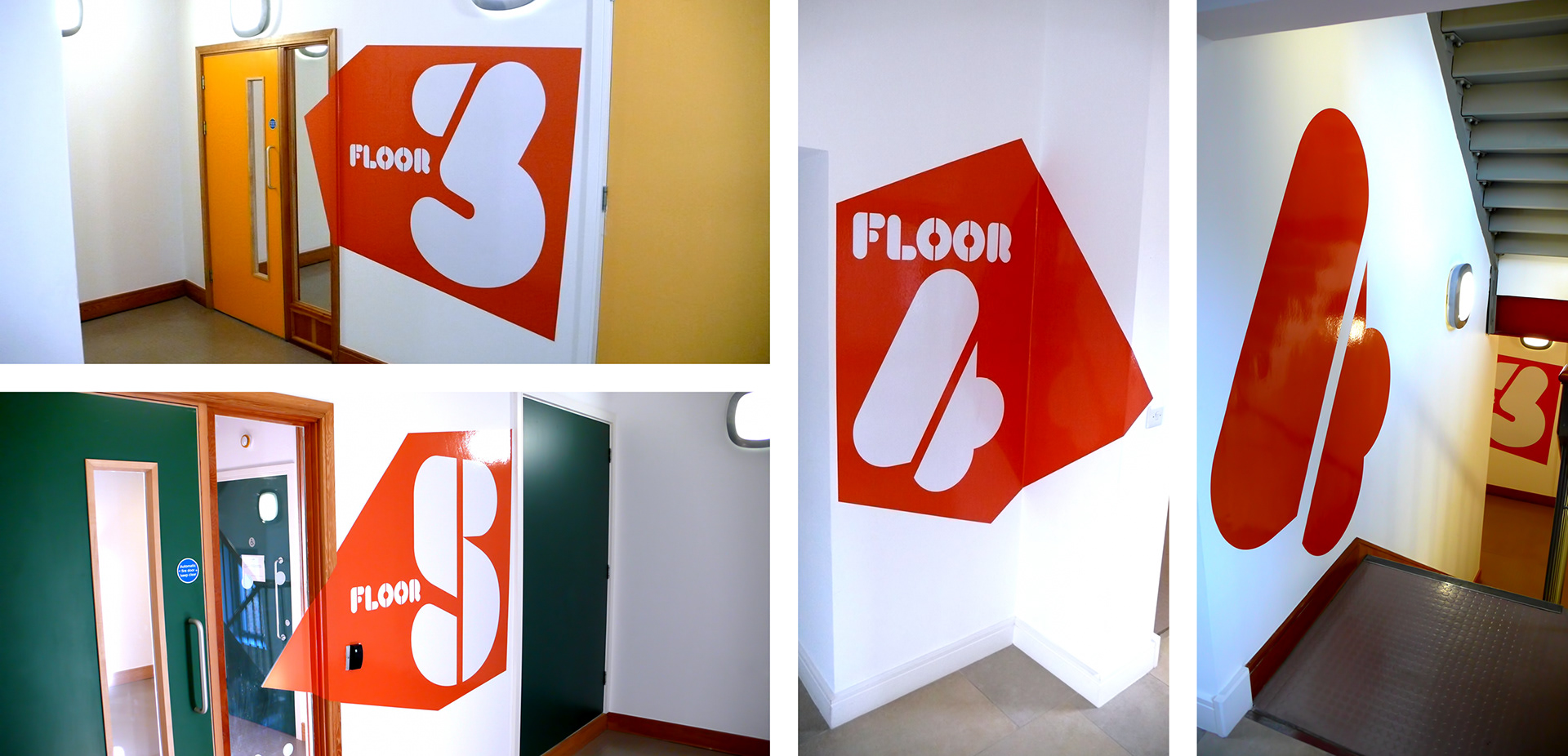 'Maltese Cross' style folded brochure that tells the story of the Elsie Whiteley Innovation Centre as you open it.