Political book cover design and artwork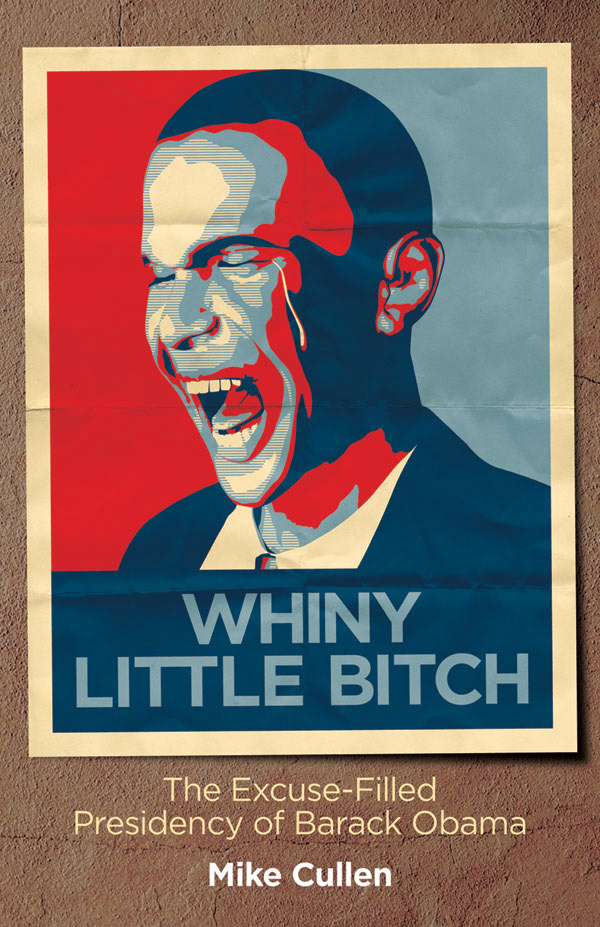 In April 2010, I was commissioned by Quite Right Books to design a cover for their political book - Whiny Little Bitch. The Excuse-Filled Presidency of Barack Obama.
"Whiny Little Bitch is your guide to the most embarrassing presidency since the Carter Administration."
Mike Cullen (the author) wanted the cover to be an "Obama bashing" parody of the famous Shepard Fairey "Hope" and "Change" presidential posters.
Being English and in no way political minded, taking this project on was no problem at all.
Initial discussions between Mike and myself were how we were going to produce a picture of Barack Obama seemingly crying or wailing. As Shepard found out, just pulling an image off the internet and using it for your own purposes is a definite no no. The options were to photograph a look-a-like or commission an artist to do an illustration of Barack. As budgets were tight, both these options were non-starters.
One option I presented to Mike was to use the 3D character modelling and animation software application -
Poser
. I've used this software app for many years and felt more than comfortable that I could produce a suitable Barack image. The initial plan was to take a stock male, Afro-Caribbean character model and work on it until I had someone that looked similar to Barack. As it turned out, after searching a few third-party 3D model websites, someone had actually already produced a Poser-compatible Barack Obama model that was available for purchase.
Stage 1
Finalise the right expression and image composition.
Stage 2
Posterise the final 3D render in Photoshop and then replicate 'Shep's' style in Illustrator. Adding a little tear for good measure.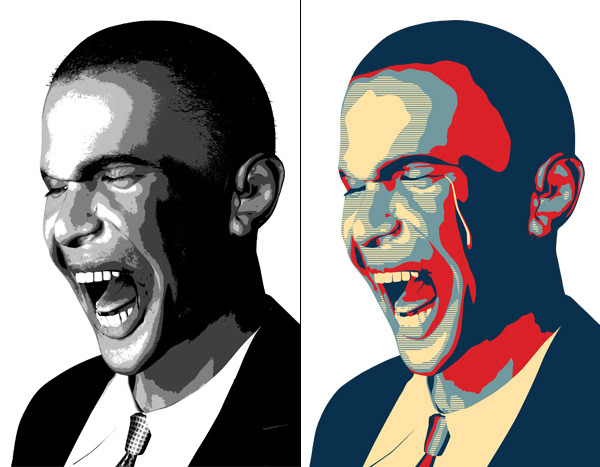 Stage 3
Cover options submitted to the author.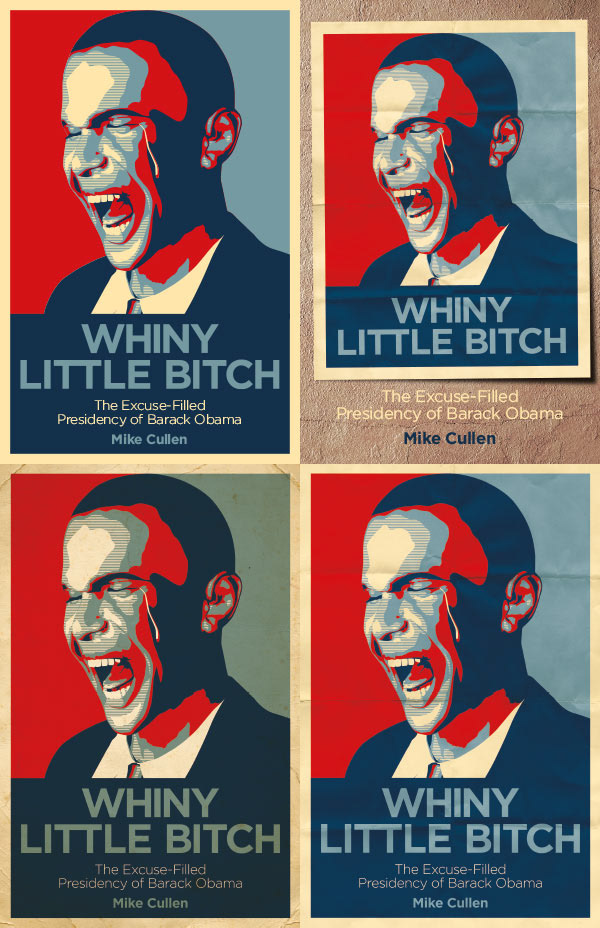 Stage 4
Final front, back and spine designs.