Take it to the Max!
Character and brand development work for UAP Limited
In June 2012, I was asked by UAP Limited to take their existing Max6mum Security branding and look at developing a range of box designs for their products. Due to large volume of products in the range, I focused on producing a very simple yet versatile design that could be easily applied to any size or shape of box. The predominately black design with bright yellow slash is not only bold and eye-catching, it also empowers the Max6mum Security brand and has given UAP a strong platform to build upon with future products added to the range.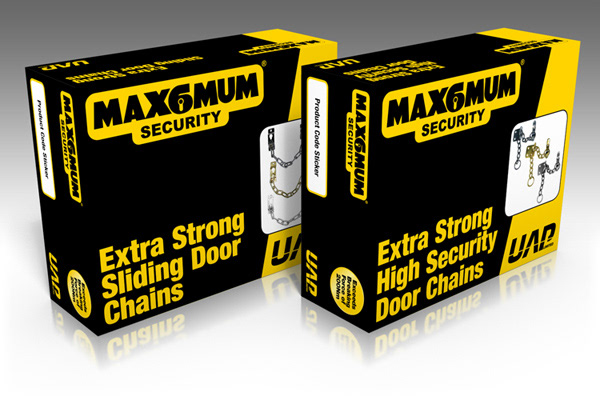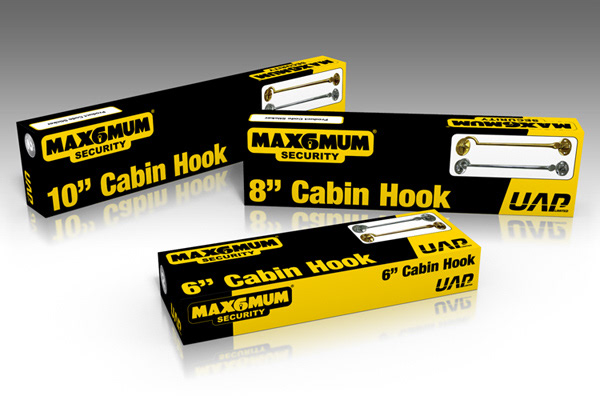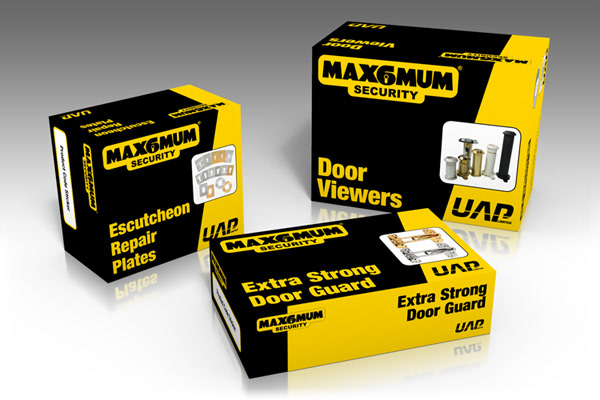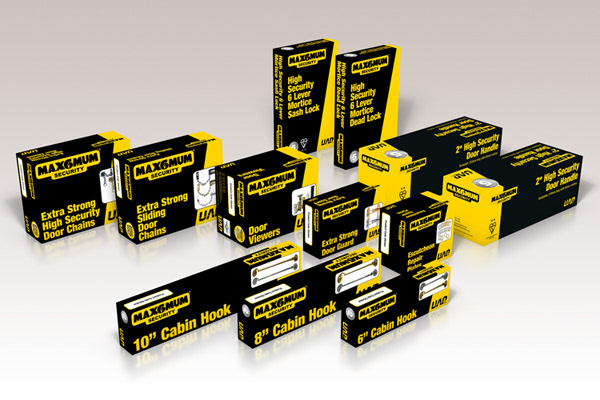 Max6mum Security branding and packaging
Rolling on to September, I received one of those client emails that only comes along once in a while. UAP asked if I was up for designing a superhero type character to use alongside the Max6mum Security product range.
Design a superhero character? Pretty much the ideal brief.
The first stage of the design process was presenting the various ways the superhero character could appear. Would he or she be a cartoon character, a comic book character or 3D rendered character. Initial designs and styles were presented to UAP and a Pixar/Mr Incredible 3D rendered type character was chosen.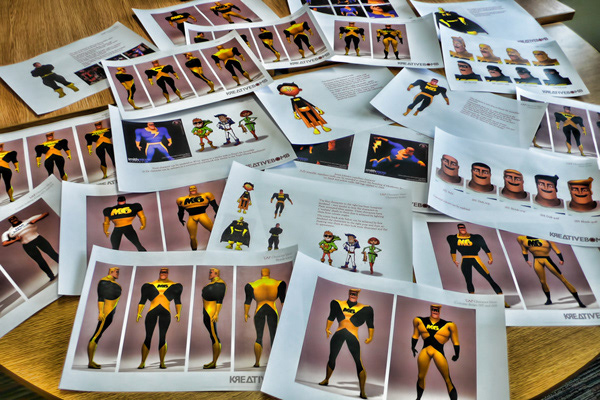 Character development work
The next stage was to design and present character options and nail down the final appearance – body type,face, hair and outfit. After some careful tweaking and final adjustments, exactly two months after UAP had enquired about a character being developed, we had a design UAP were happy with and 'Max' was born…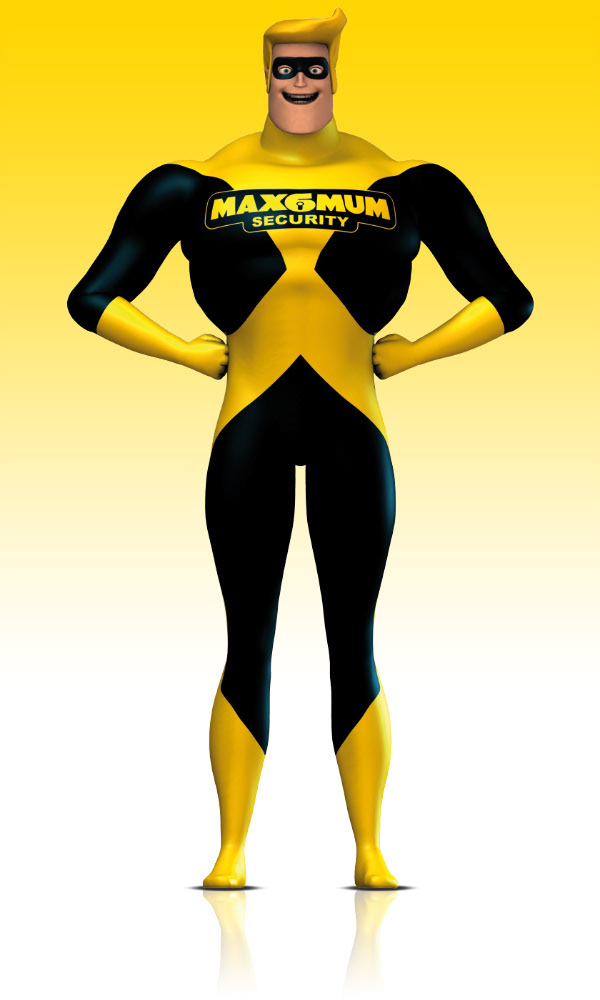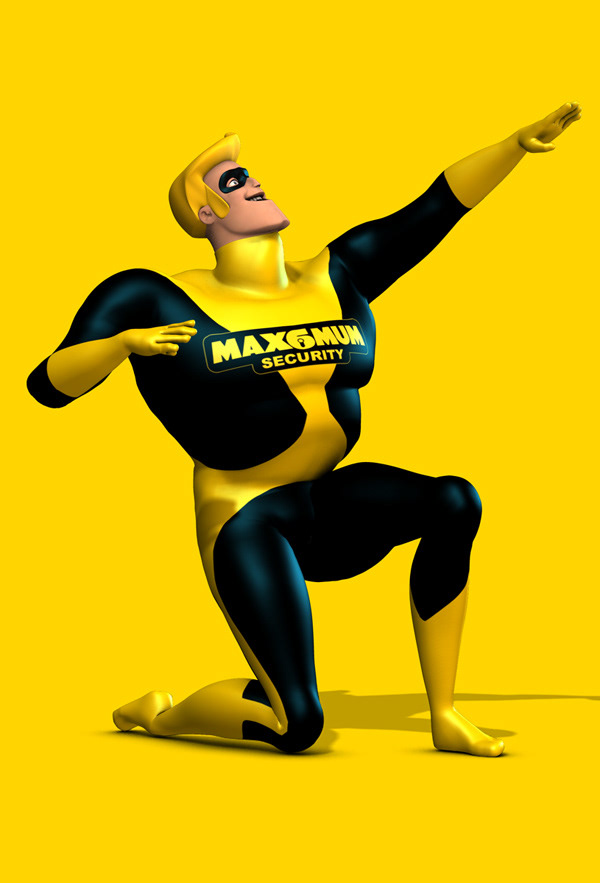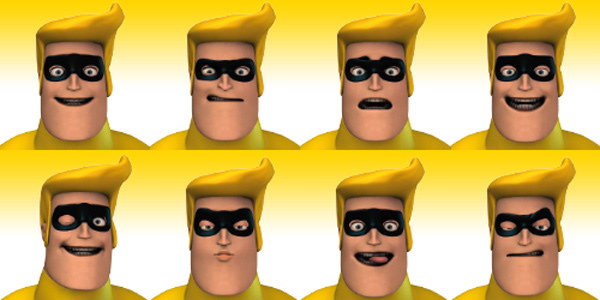 Max - The Max6mum Security brand ambassador
In UAP's initial email enquiry, they made a reference to the character being used at "trade shows, on packaging, trade and consumer magazine advertising and possibly radio and TV". Therefore, as part of my final character presentation to UAP, I threw together a few example mockups of how an image of Max could be used on a point of sale mechanism, as a sticker and in magazine advert – basing these designs on design work I had produced for the Max6mum Security packaging. These mockups were really just an exploration of how Max could be potentially used but as the project progressed, these initial mockups became the design foundations for all the Max work that has been produced since. Testament to the visual strength of the Max6mum Security packaging and the core brand elements.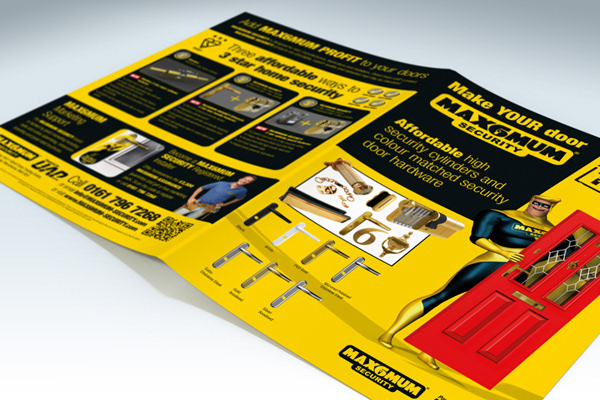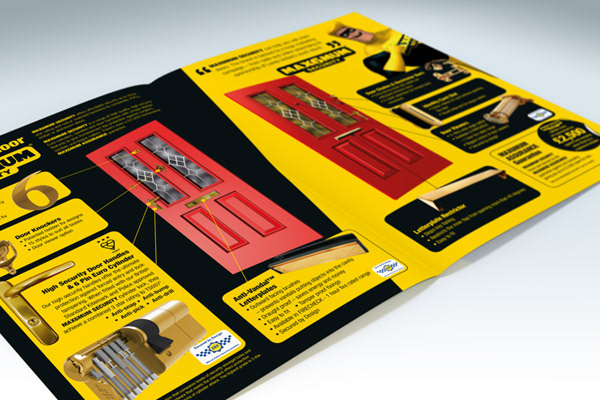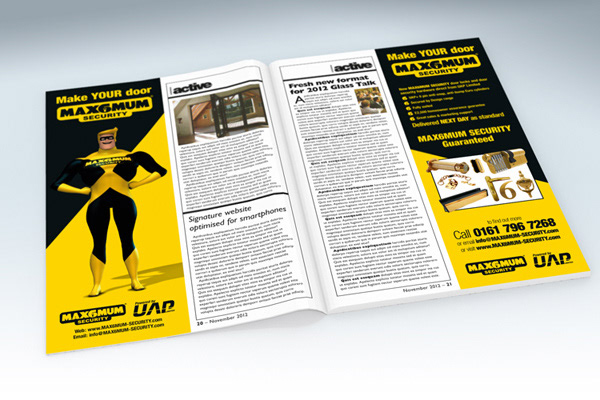 Split spread advertisements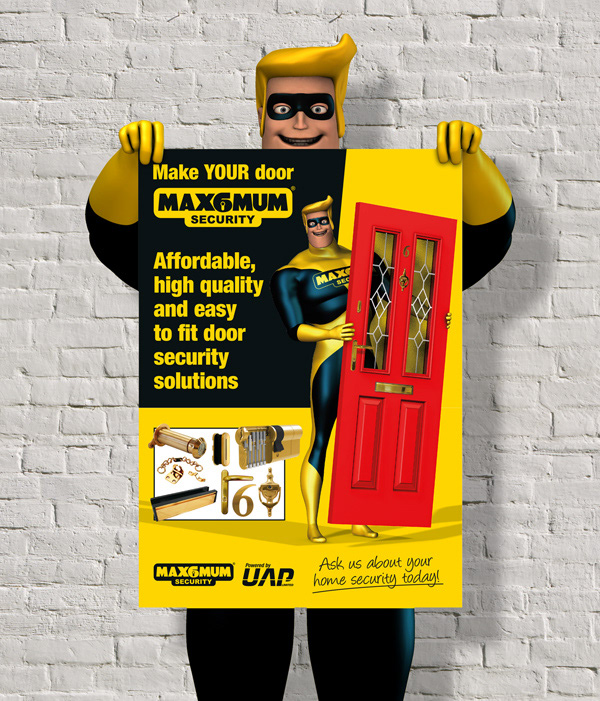 Only last month, Max made his first proper appearance here in the UK at the 
FIT Show
 at Telford International Centre. Between November 2012 and April 2103, I have been busy designing all the UAP Limited exhibition stands for the FIT Show as well as all the marketing material for the new Max6mum Security launch featuring Max. This has included: brochures, magazine adverts, posters, leaflets, popup stands, point of sale, stickers and masks.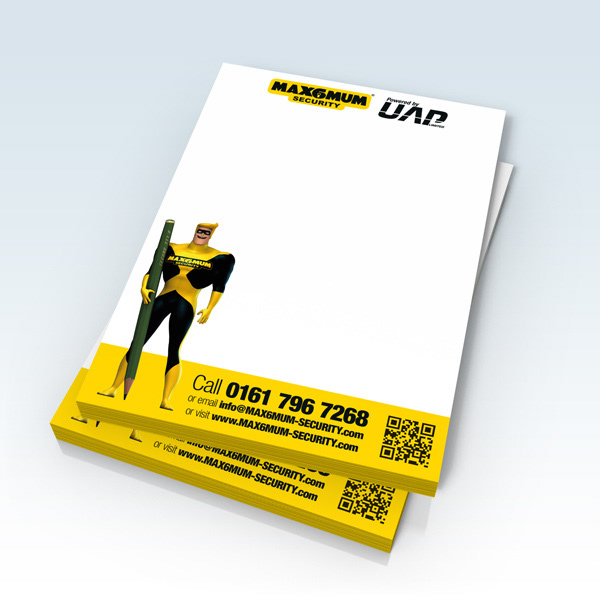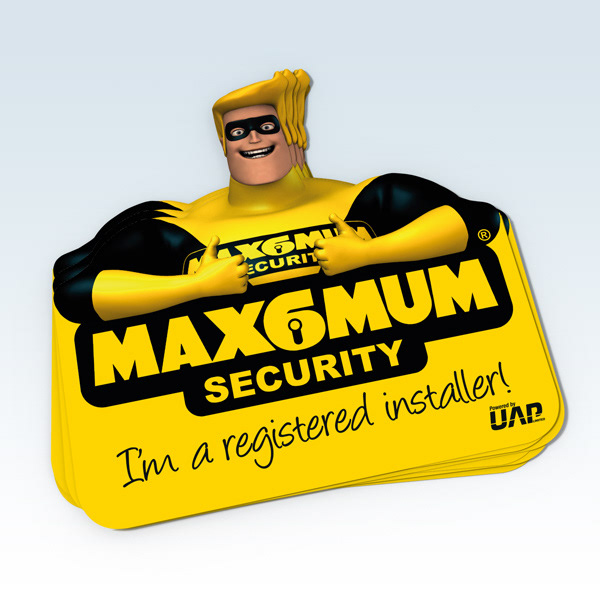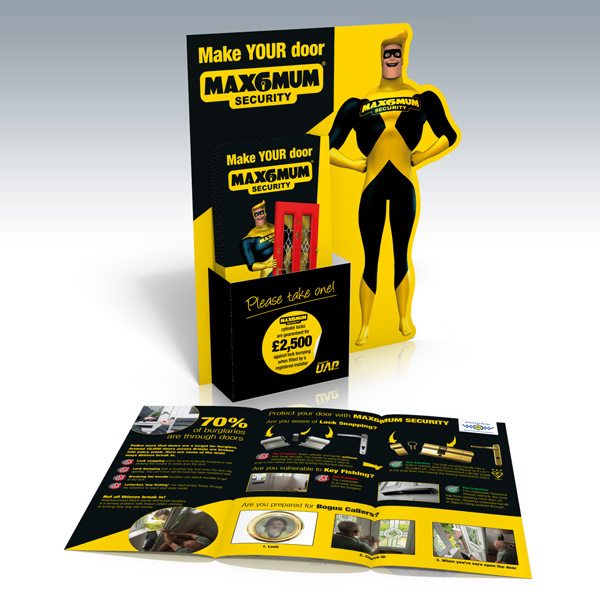 Counter-top leaflet holder and DL 6 page leaflet